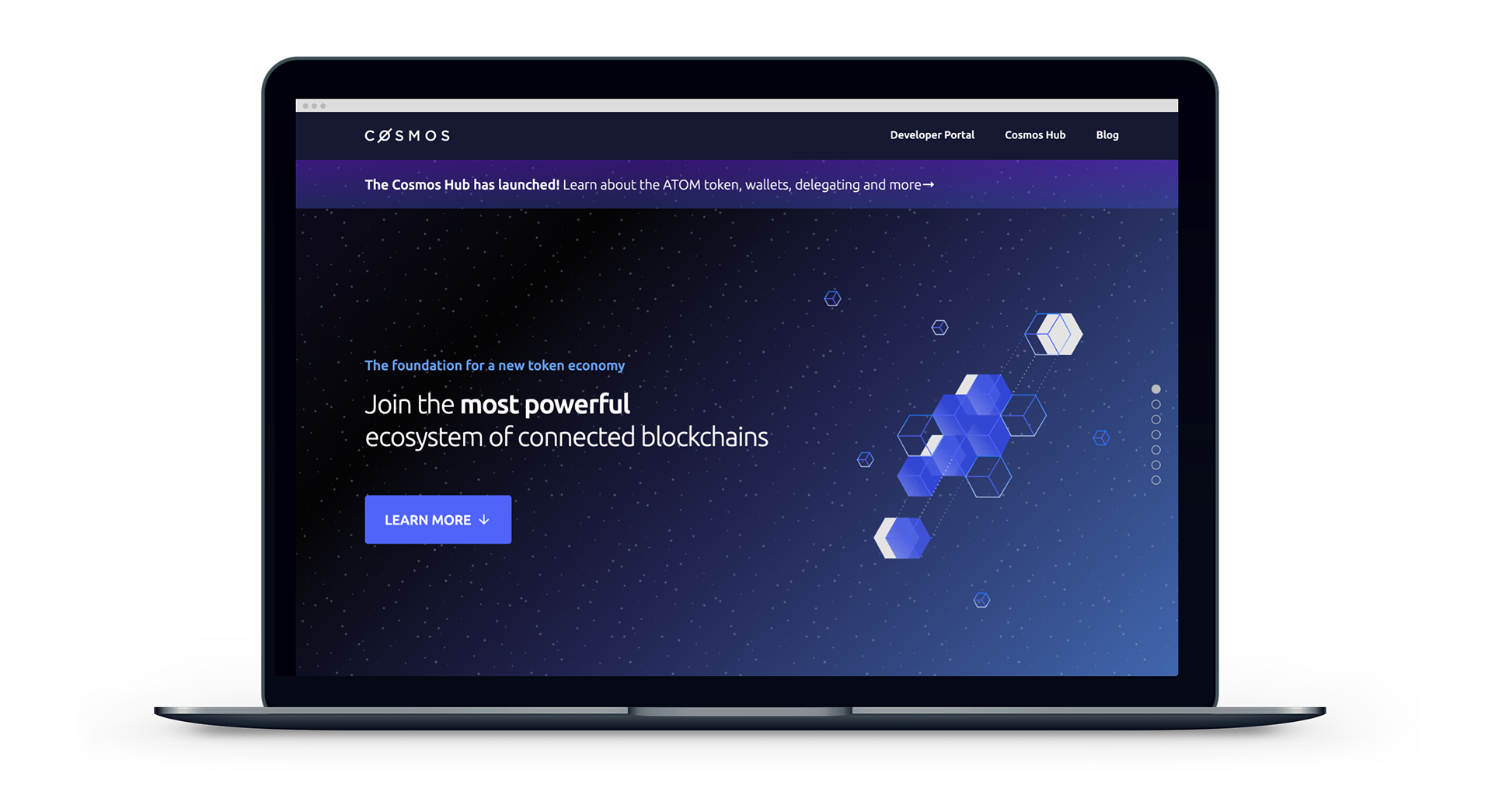 My task for this project was to develop the complete design for the Cosmos website including content and structure of the site layout. This involved creation of the UI system as well as illustrations, iconography and full brand guidelines.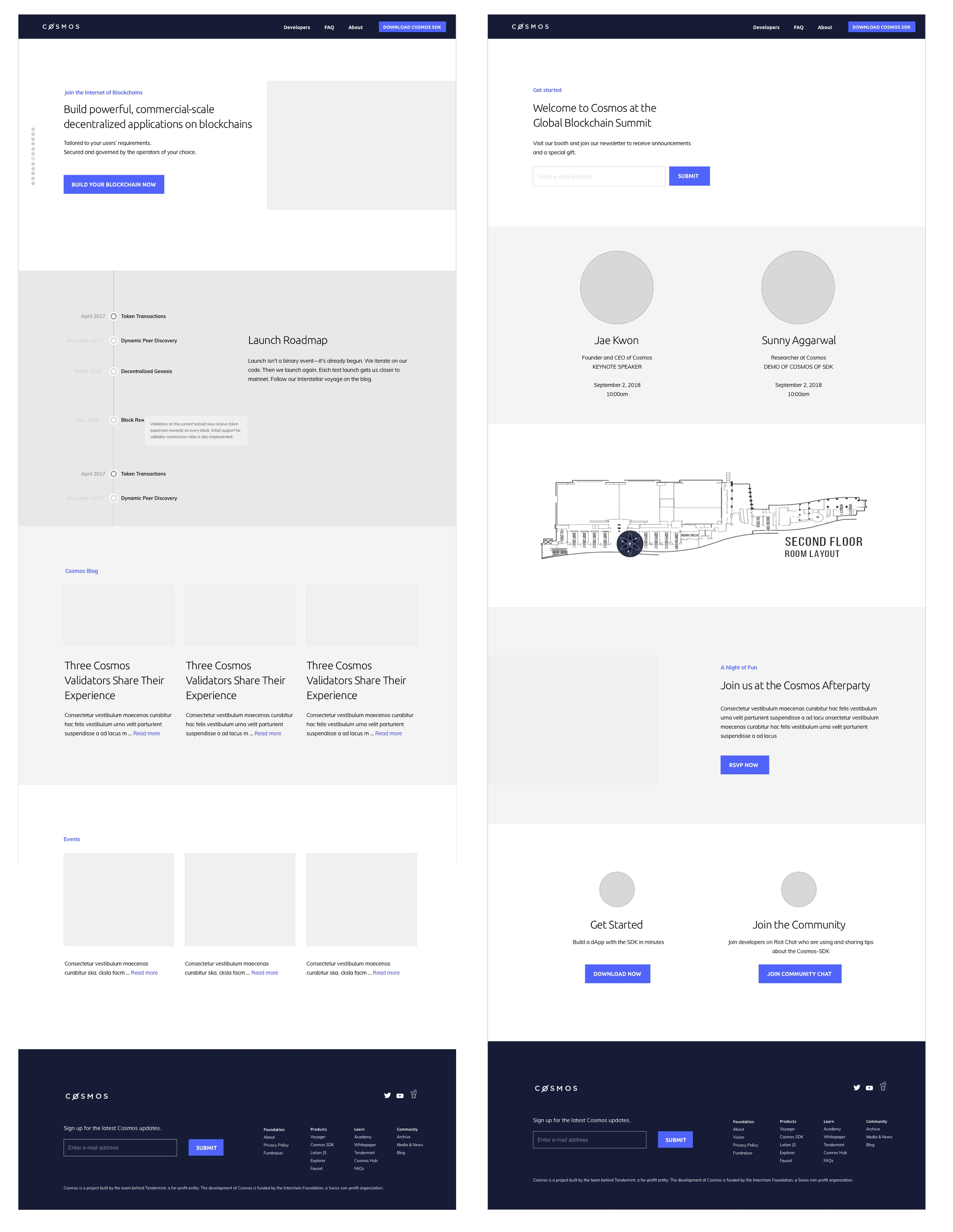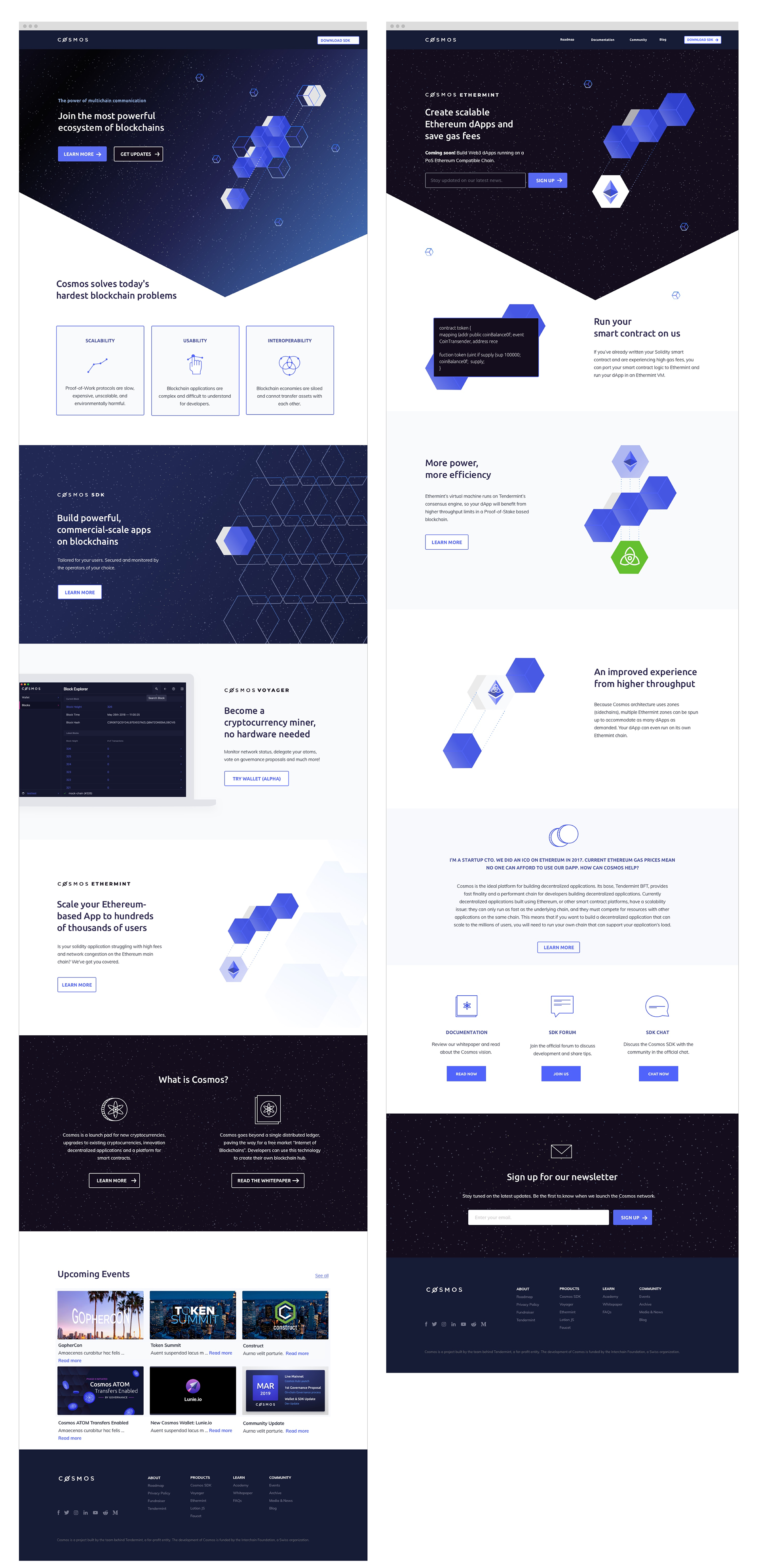 My process involved creating early wireframes for the primary and secondary pages. Then, I designed a layout system using a modular structure that would allow developers to easily build future pages using the given template. From there, I begin to implement the modular elements into the design for the secondary and tertiary pages.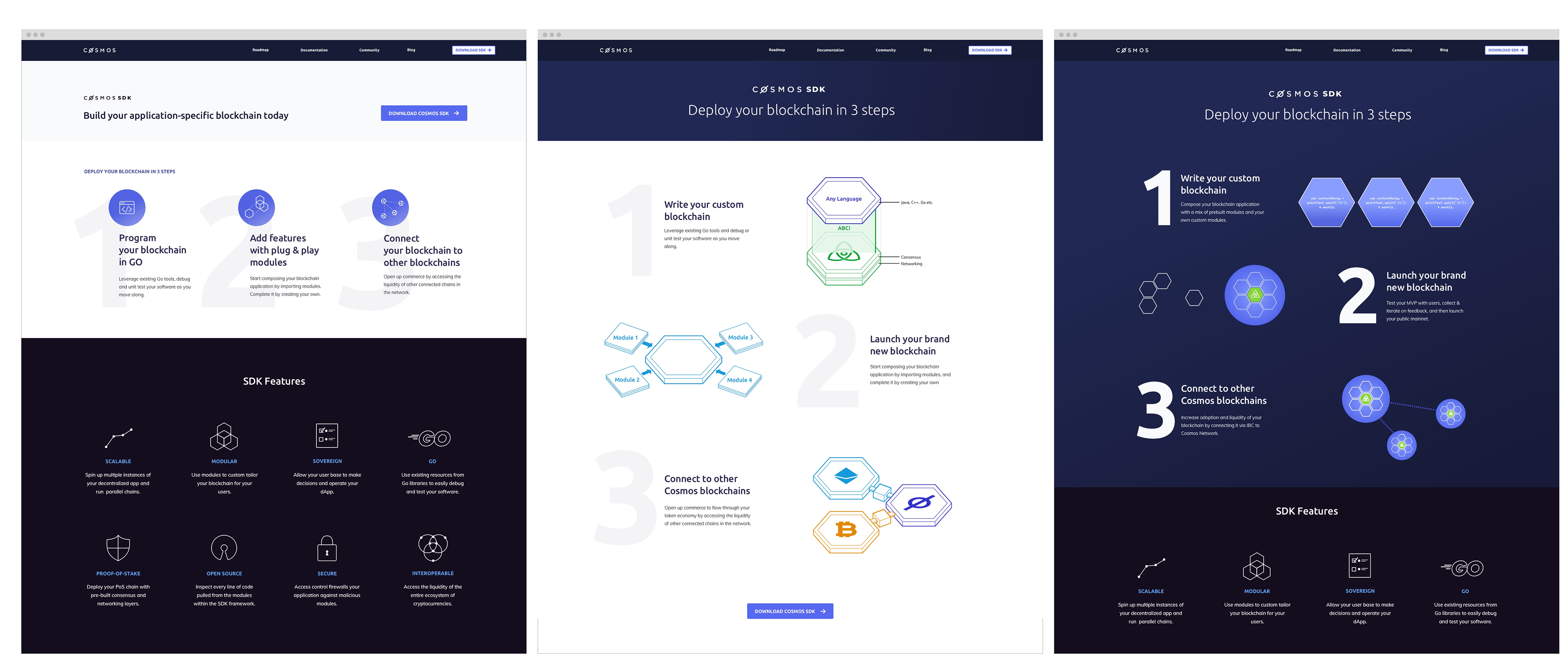 Some of the content-heavy pages involved straying away from the modular structure. This page below was a custom design, specially created for users who are interested in taking a deep-dive into the origins of blockchain, Cosmos, and its benefits. A specific UI and chapter system was developed to make navigation through the extensive content, easy for the user. 
As I developed the structure of the site, I began building out a library of UI elements and iconography. It was necessary to develop the iconography and illustrations while simultaneously refining the color style and typography. The iconography is minimal, yet clear, using simple, two pixel lines and small circles to emphasize the technical features of the blockchain space. The typography (Ubuntu and Muli) is modern, yet technical giving an informative, yet accessible feeling to how Cosmos speaks about itself and its network.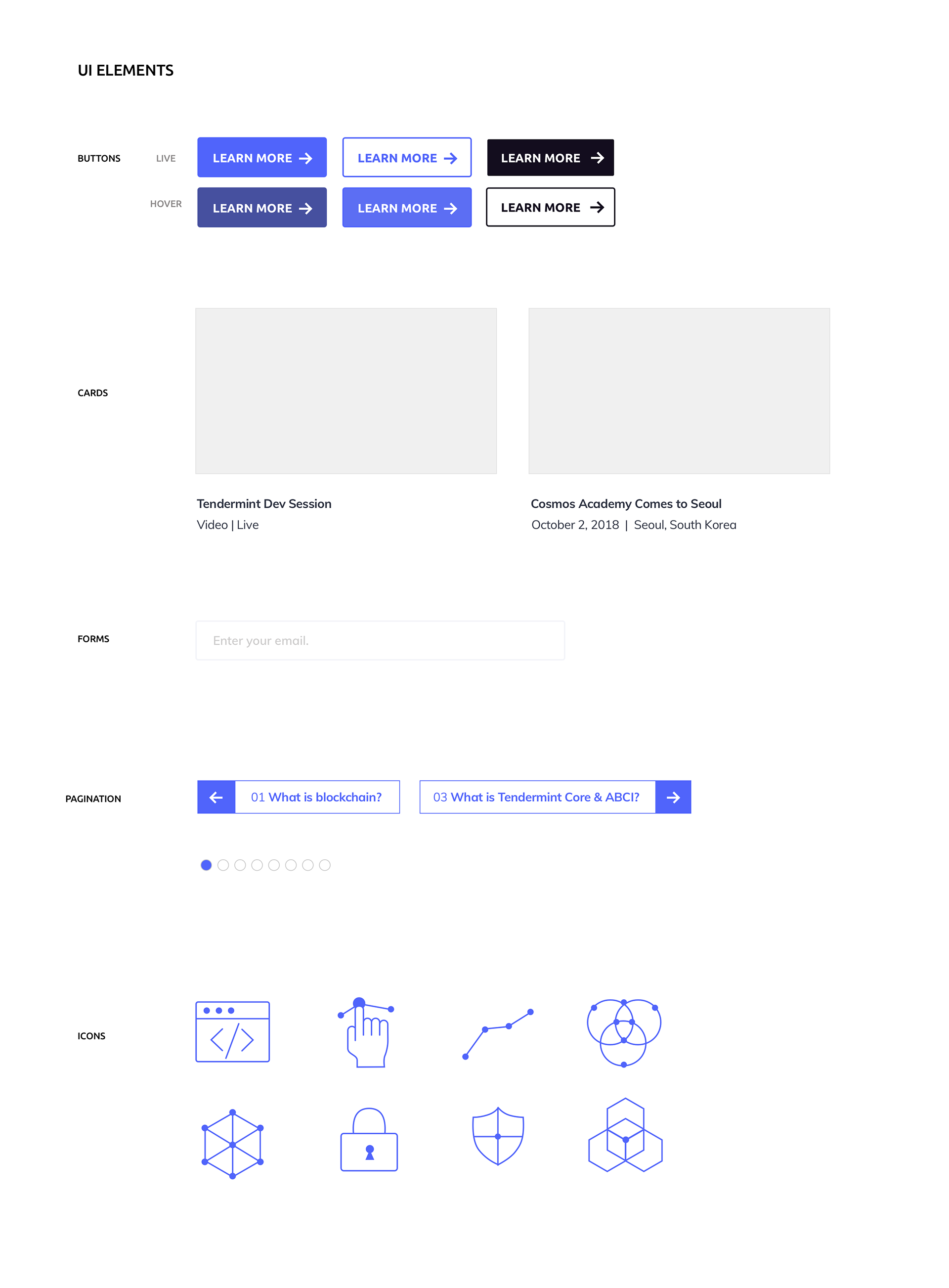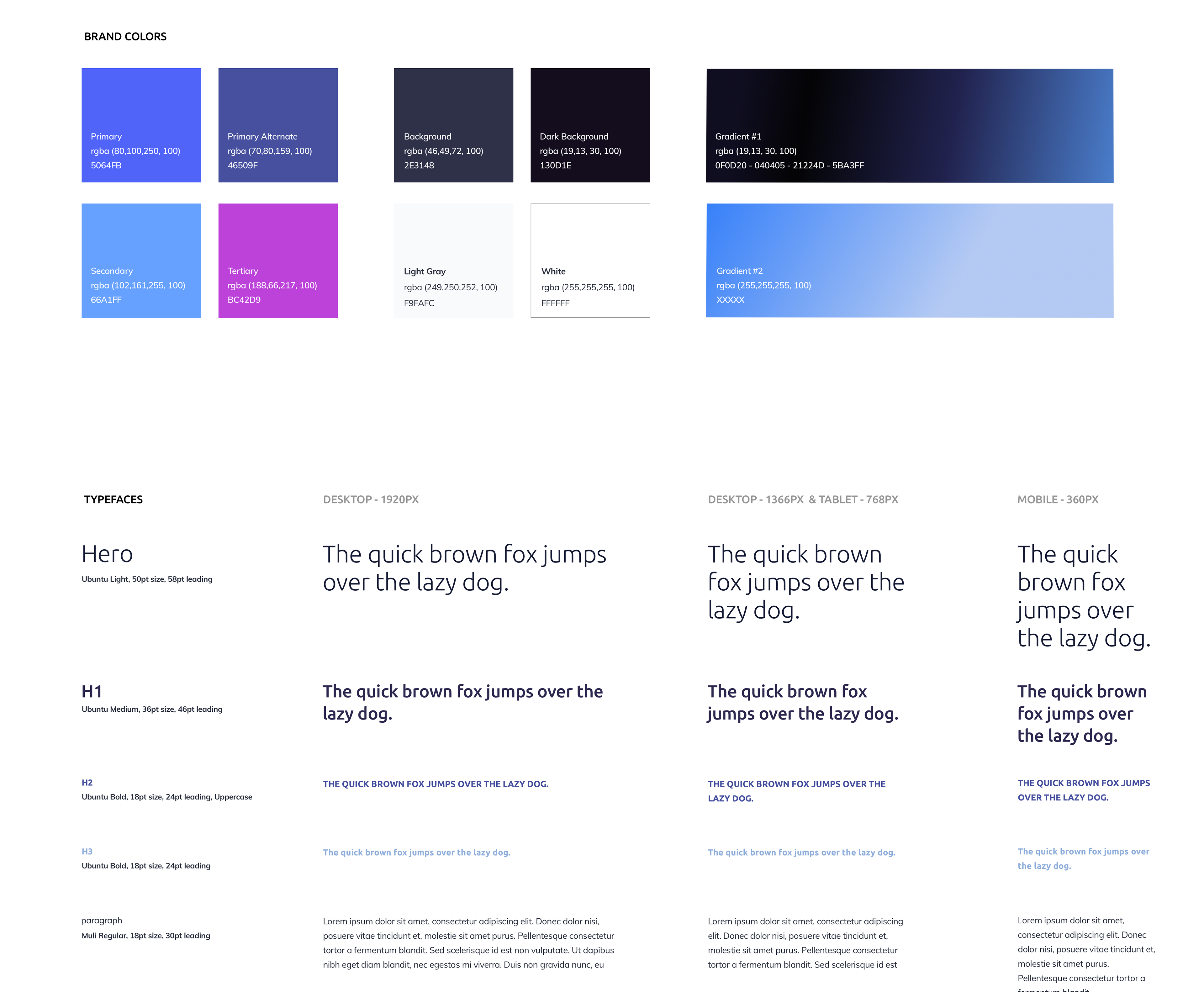 The vision video was created to give a comprehensive overview of Cosmos and its origins. The video is an introduction to Cosmos for new users of the SDK (developers interested in building blockchain applications) and investors interested in joining the ecosystem. 
My role involved art direction and management of the complete production (animation, voiceover, sound, script production and assistance with content coordination).