____________________________________________________________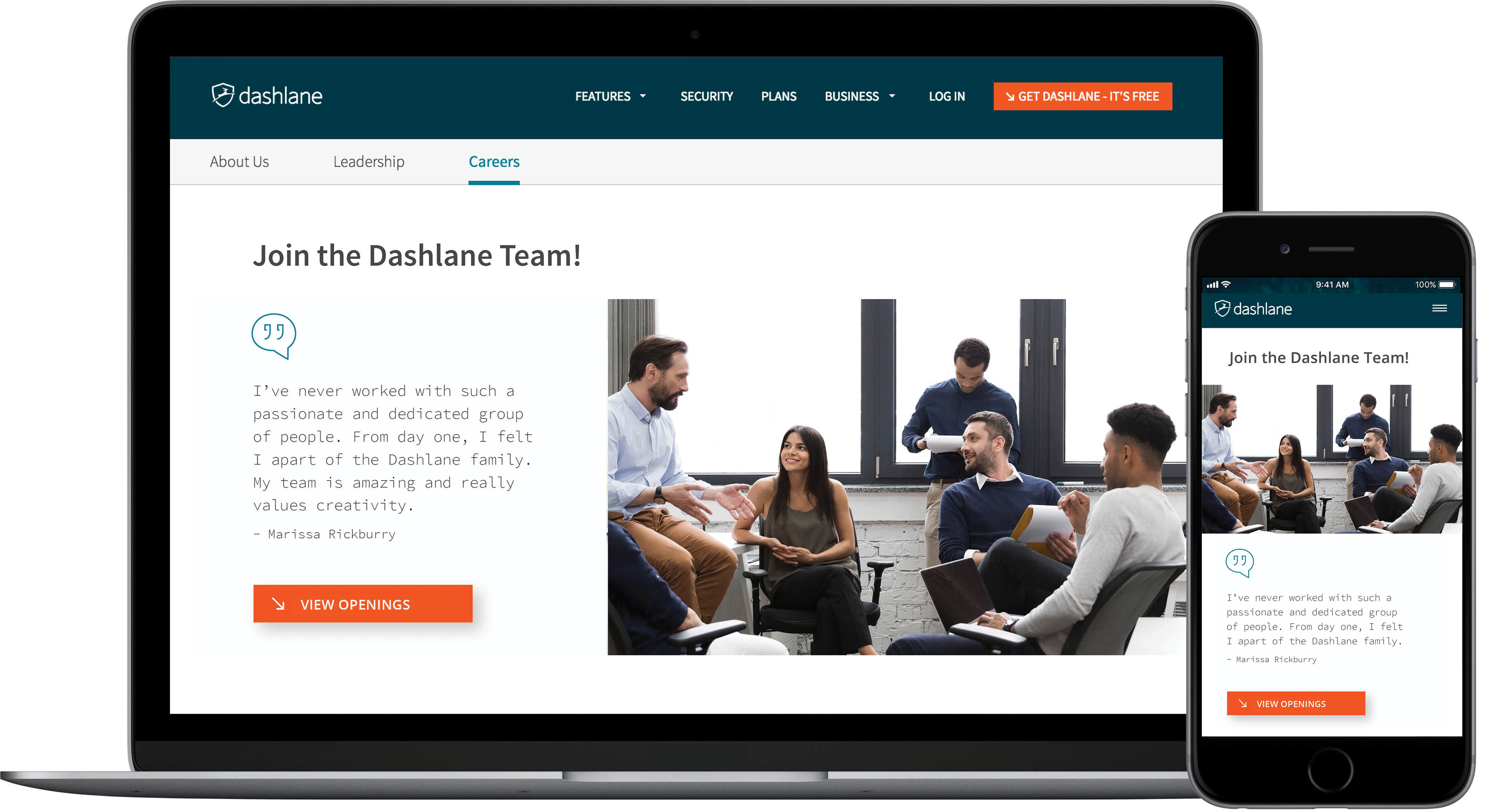 My role as a Senior Designer involved working within an Agile environment to develop creative and user interface design on Dashlane's design team. The complete scope of my work involved working with paid and organic marketing, front-end development, business and various stakeholders to build and iterate on design solutions for the online security solution. For this project, I worked with team members to develop Dashlane's new career site. 
Services & Tasks
•Information Architecture
•Design Execution
•Video Editing and Motion Design
•Prototyping
•Visual UI Design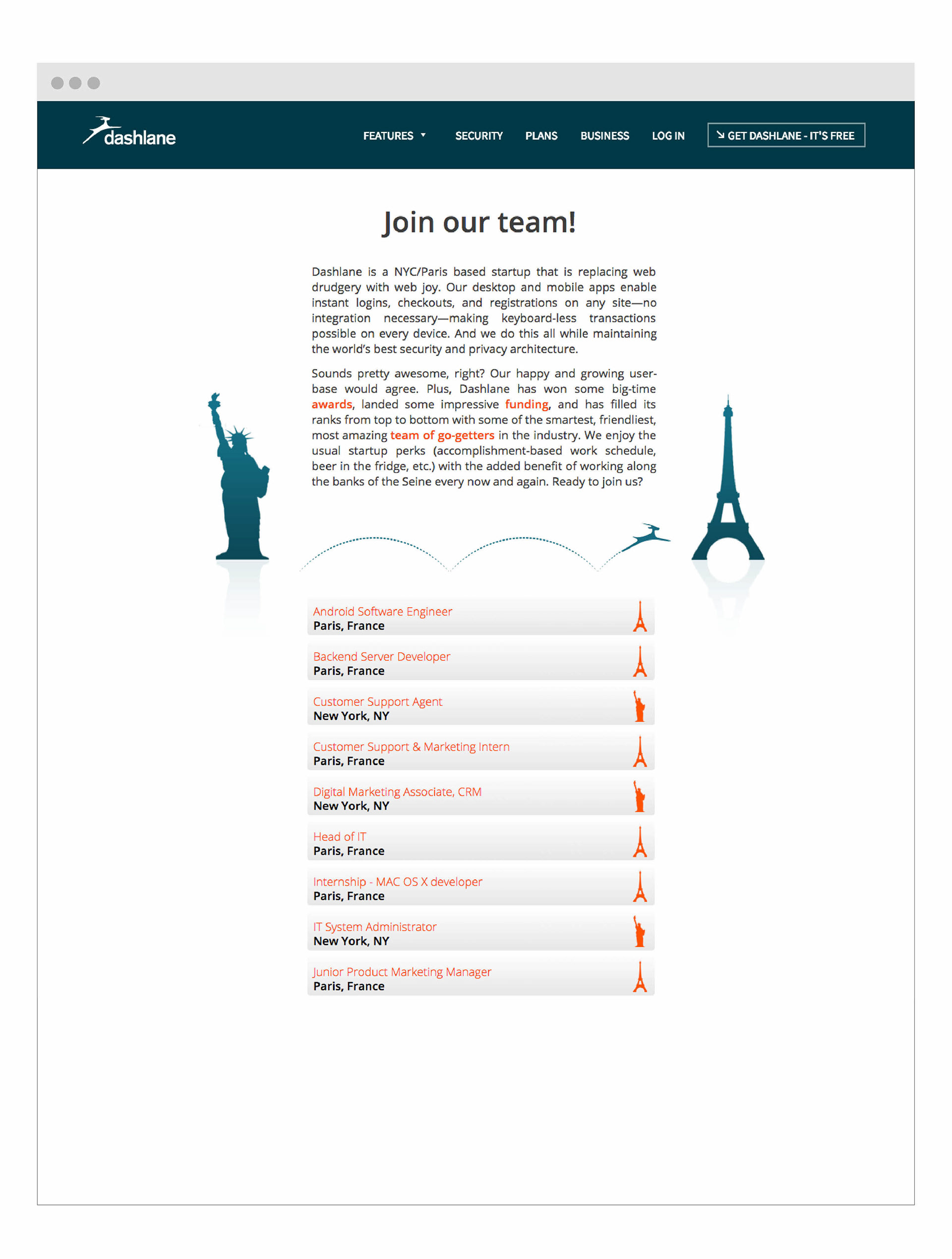 The goal of this project was to update an existing page of the company site with new brand design and to increase job-seekers' interest in applying to careers at Dashlane. The company was expanding and had recently launched a new office in Lisbon. I was tasked with creating the UI for this page. My mission was to incorporate a concise search interface and develop new functioning site architecture. 
​​​​​​​​​​​​​​
At first I examined site access data which showed a larger instance of mobile usage. I choose to design functionality that would be suitable for users on both desktop and mobile. I created wireframes which were discussed and critiqued amongst the design team and stakeholders (HR department, UI/UX and executive team). 
After iterating on the designs above, our team reached an agreement to use a clean layout system using a modular structure and filtering feature so that users would be able to sort through jobs based on location and department.