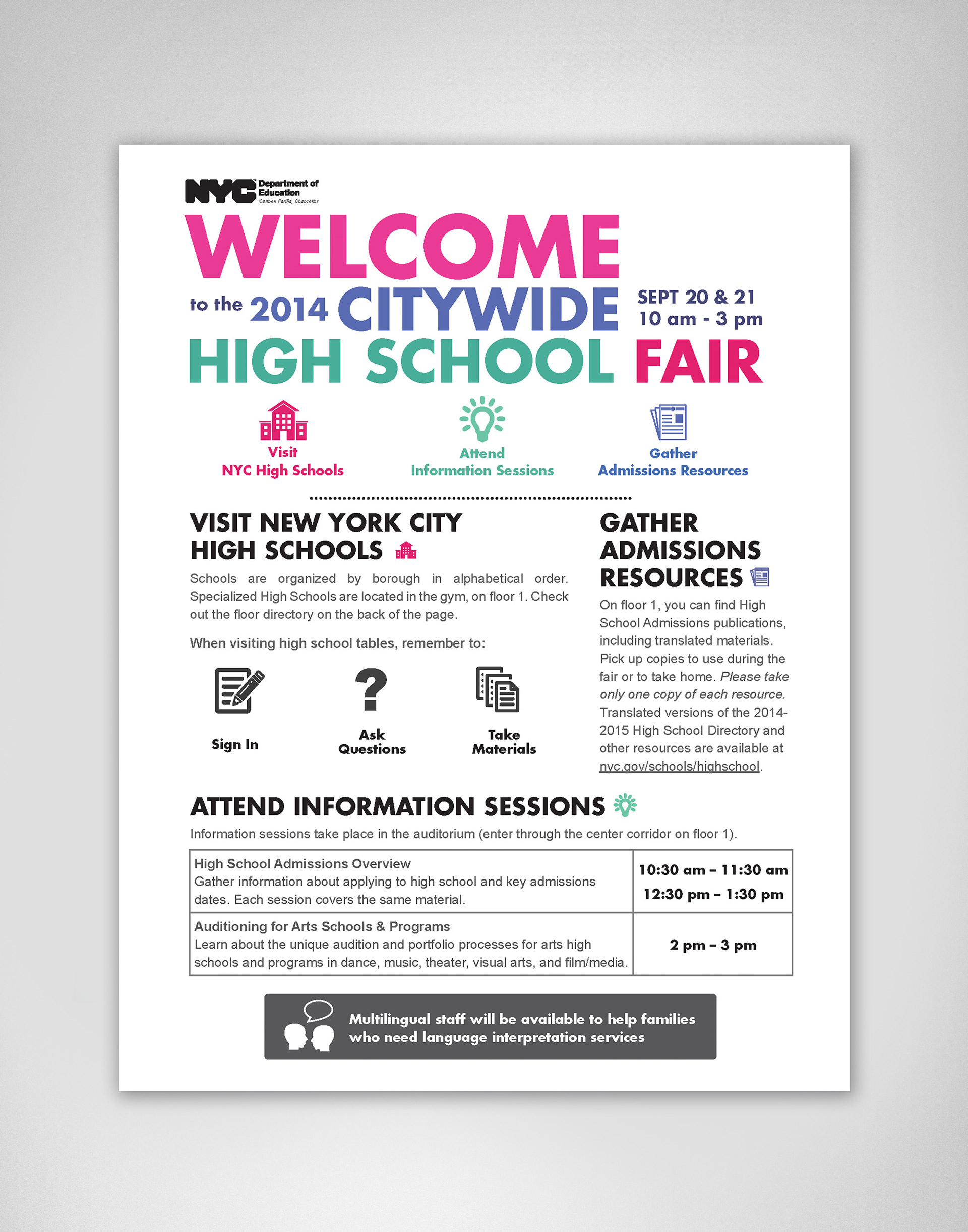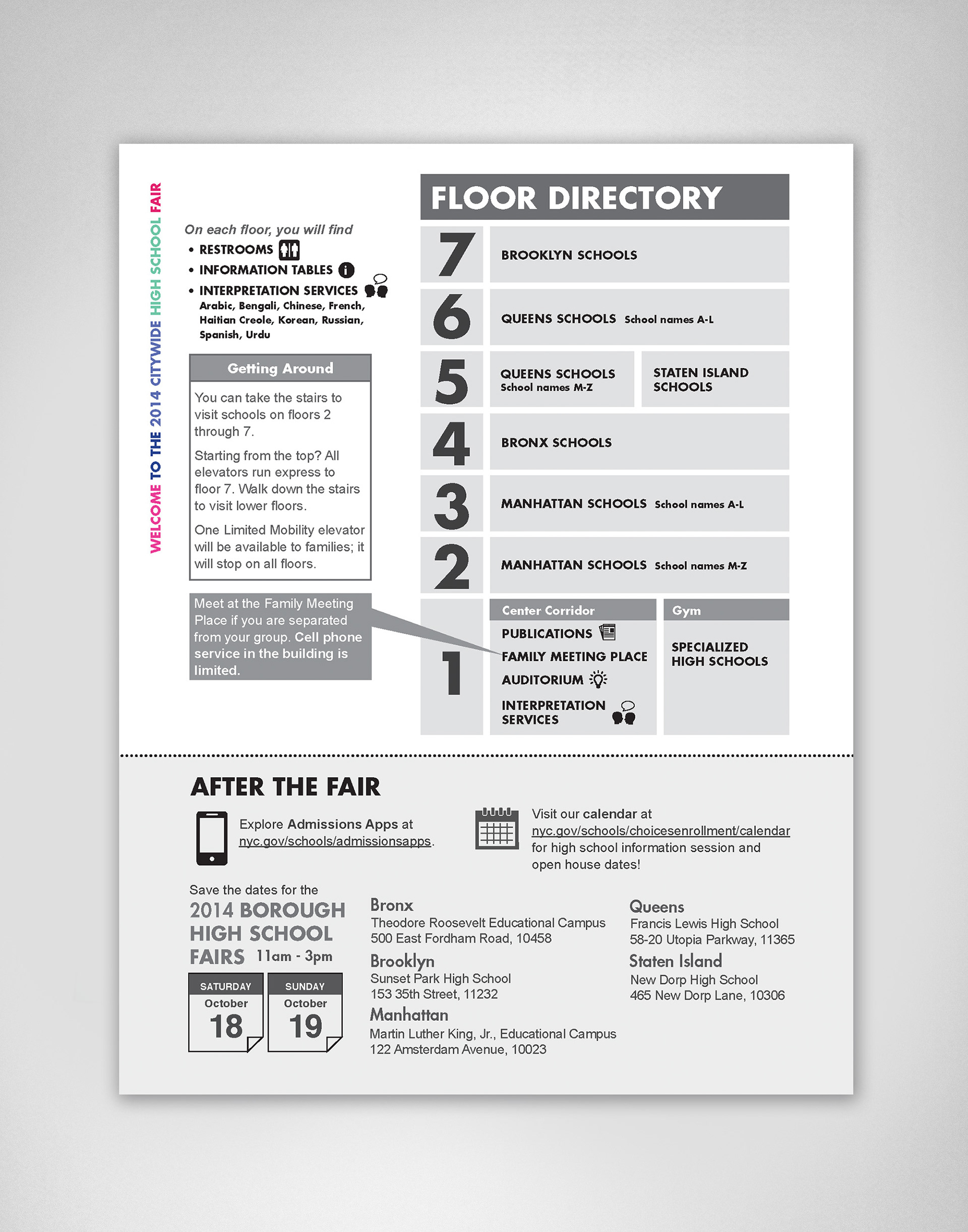 Citywide High School Fair Event Branding
This guide was used by upwards of 60,000 New York City students, parents and guidance counselors. The guide, signage and accompanying publications were created for middle school students exploring high school at a 2-day fair. The process of choosing a high school in NYC is quite complex and the fair day can be overwhelming and crowded. 

My challenge was to create a informative, yet concise guide that would allow families to find schools, translations services, information sessions and public service resources. In additional, the guide was translated into 9 languages (Arabic, Bengali, Chinese, Korean, Haitian Creole, French, Russian, Spanish, Urdu) and used by an interpretation team to help families find information. I attended previous fairs and spoke directly with students, counselors and staff, and used this feedback to create a guide that was communicative and easy to use.